Meet our Management Team
The XRB management team is made up of the Chief Executive and the Director of each team – Accounting Standards, Assurance Standards and Finance & Corporate Services.
XRB team members are based mainly in Wellington and Auckland.
Organisational structure (as of Nov 2021)
171 KB
---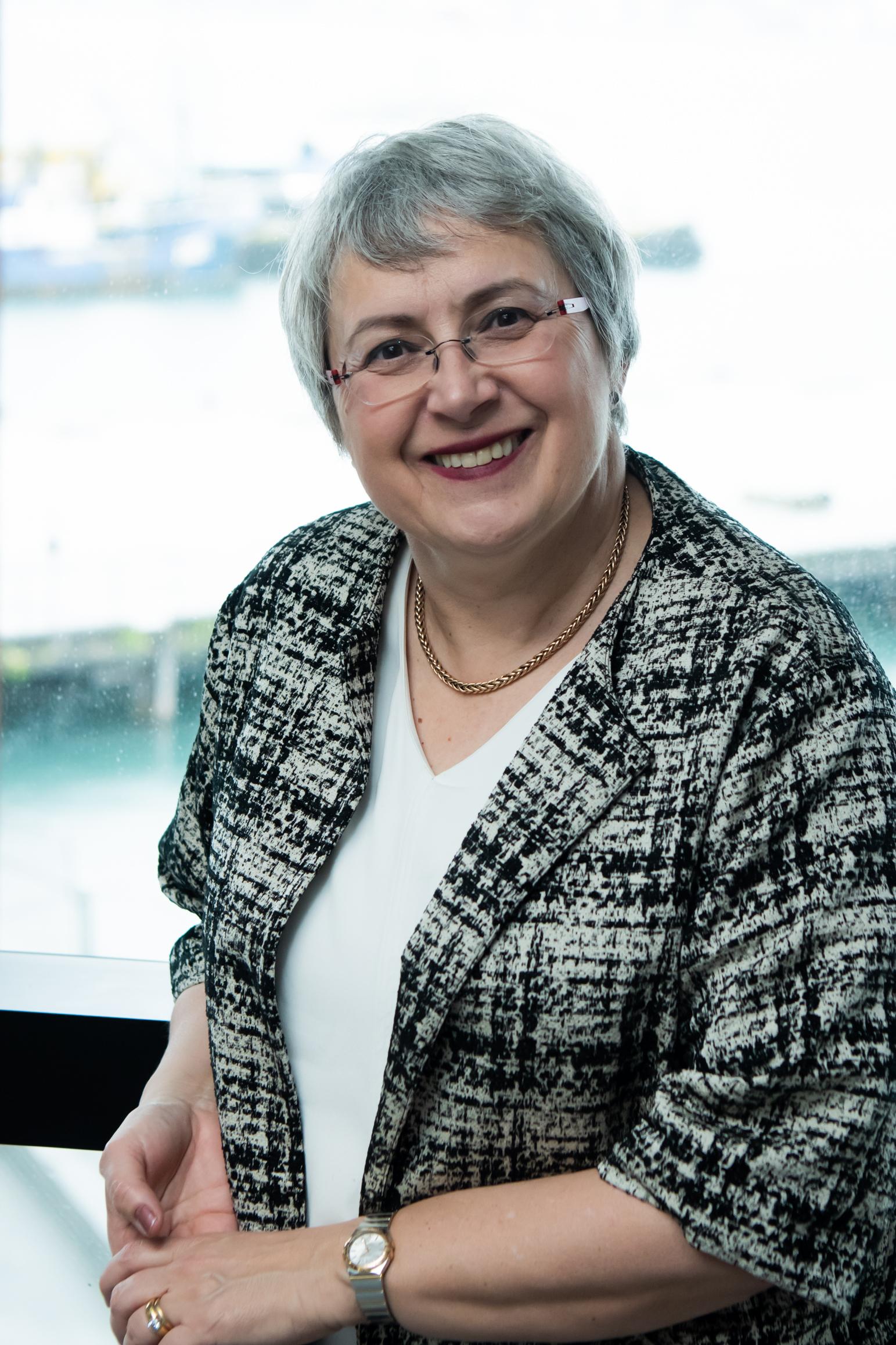 April Mackenzie
Chief Executive
April joined the XRB as Chief Executive in December 2019 and is responsible for leading the organisation to achieve its mission and strategic objectives. This includes oversight of the XRB's operations, people, policies, processes, and governance.
April has extensive experience in external reporting both in New Zealand and internationally. She was a Board member for four years with the International Valuation Standards Council where she also briefly acted as Council's Interim Chief Executive. As Global Head of Governance and Public Policy for Grant Thornton International, April was responsible for formulating and representing the Network's positions on key regulatory policy matters.
April is well regarded for her technical expertise and has served as a technical advisor and member of a number of international bodies including the International Public Sector Accounting Standards Board (IPSASB) of the International Federation of Accountants (IFAC), the International Financial Reporting Standards Advisory Council (IFRS), the Global Public Policy Committee, and the Joint Ethics Committee of the Consultative Committee of Accounting Bodies in the United Kingdom.
April's considerable accounting and auditing background also spans a number of organisations and roles including the New Zealand Institute of Chartered Accountants as Divisional Director of Policy, Touche Ross & Co (UK and NZ), the New Zealand Securities Commission and the New Zealand Audit Office.
April is a Fellow of Chartered Accountants Australia and New Zealand (CA ANZ) and holds a Master of Commerce (Hons) from the University of Auckland. In her limited free time, April enjoys being with her family and working on their rural property in Otago.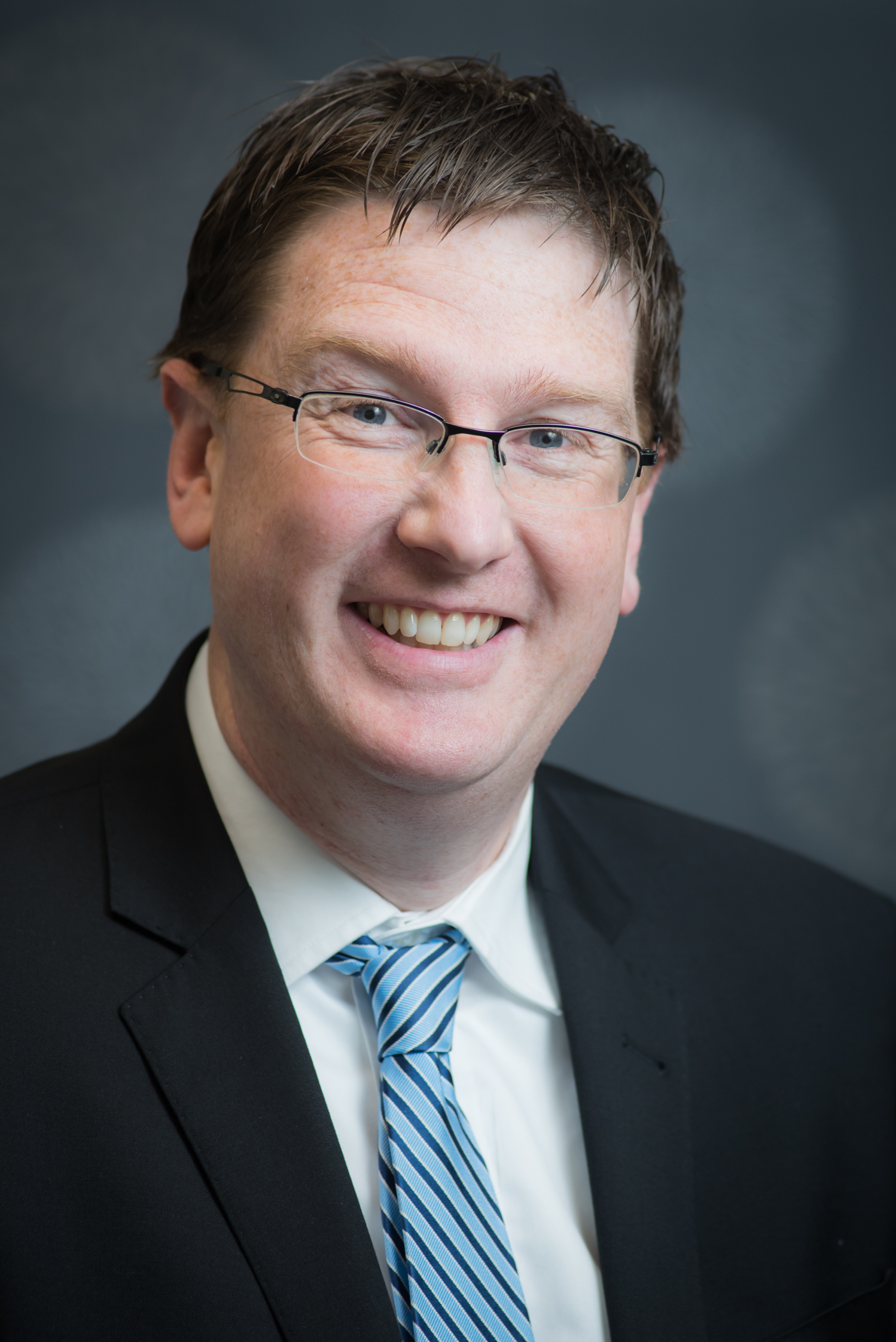 Anthony Heffernan
FCA
Director – Accounting Standards
Anthony heads the team supporting the New Zealand Accounting Standards Board (NZASB) in its role of developing and issuing accounting standards.
Anthony has over 15 years of professional accountancy experience, providing audit, internal audit and business advisory services across the for-profit, not-for-profit and public sector.
Prior to joining the XRB, he held senior leadership positions at his predecessor firm providing assurance and technical advisory services, specialising in IPSAS™ and IFRS implementation and interpretation.
Anthony has been the Technical Advisor to the New Zealand Board member on the International Public Sector Accounting Standards Board (IPSASB) from March 2016.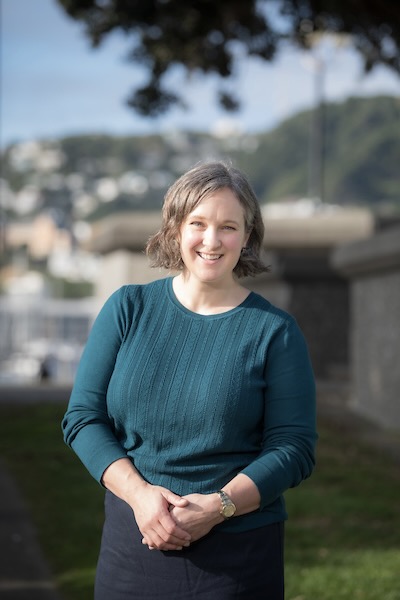 Dr Amelia Sharman
Director Climate Standards
Dr Sharman has an extensive background in climate and sustainability policy areas, most recently as Head of Policy at Ara Ake, the entity responsible for accelerating energy innovation to support New Zealand's transition to a low-emissions energy future. Previously, Dr Sharman worked for the New Zealand Productivity Commission contributing to climate and sustainability reports on New Zealand's transition to a low-emissions economy. Most notably, Dr Sharman was at the forefront of the Commission's analysis into climate-related financial disclosures, and subsequently developed the Commission's final recommendation on the disclosure regime for New Zealand.
Prior to this, Dr Sharman held project management roles in the United Kingdom where she led a range of projects as a consultant to the European Commission while at consulting firm Amec Foster Wheeler (now part of Wood), including streamlining planning and reporting obligations for climate and energy policy, with a focus on the costs related to monitoring, reporting and verification under the EU ETS. Dr Sharman was also responsible for developing and implementing Amec Foster Wheeler's European Climate Resilience Risk Assessment Framework, focused on the insurance and health sectors.
Her work in the area of sustainability includes responsibility for the international implementation of the Hydropower Sustainability Assessment Protocol, as well as management of a €1.2 million European Union LIFE+ funding project, involving hydropower sustainability assessments and training of sustainability auditors across Europe.
Dr Sharman lives with her husband and two small children in Miramar, Wellington and in her (limited) spare time enjoys gardening, cycling and beekeeping.
Misha Pieters
Director Auditing & Assurance
Misha heads the team supporting the New Zealand Auditing and Assurance Standards Board (NZAuASB) in its role of developing and issuing assurance standards.
Misha has been with the XRB from its establishment in 2011, and has over 20 years of experience in audit and assurance standard setting. She recently completed a secondment to the International Ethics Standards Board of Accountants in New York.
Prior to joining the XRB, she worked for KPMG, in both New Zealand and South Africa, providing assurance and technical advisory services, specialising in IFRS implementation and interpretation.
Misha lives in Auckland with her husband and two children. Outside of the office, her passions revolve around family and the outdoors.
Sanel Tomlinson
Head of Strategy
Sanel is the Head of Strategy at the XRB. In addition to her organisational strategy role, she also leads the XRB's preparatory work around the development of an integrated reporting framework. Before joining the XRB, Sanel was a Partner with KPMG in China and New Zealand, specialising in financial management advisory, and providing implementation and application advice and training on IFRS accounting standards and the broader corporate reporting agenda. Most recently she was supporting clients in their assessments of the impact of the revised ESG requirements issued by the Hong Kong Stock Exchange and the new common assessment framework on Green and Sustainable Banking issued by the Hong Kong Monetary Authority.
Sanel's previous roles include:
being an audit and assurance partner with KPMG in New Zealand primarily focusing on clients in the financial services sector;
standard setting both as a Board member with the standard-setters in Hong Kong and New Zealand, and as a staff member with the predecessor body of the XRB;
accounting policy with the Office of the Auditor-General in New Zealand;
corporate financial management as head of finance for a corporate in Namibia;
audit manager with EY in Namibia and South Africa
Emily Marden
Head of Communication & Engagement
Emily is a strategic communication practitioner with over 15 years' experience developing and delivering communication strategies across a range of sectors and spanning a breadth of subject matter - including topics of national, economic, environmental, and social significance.
Emily has most recently worked at the Treasury, where she led a number of significant communication and engagement initiatives. A key highlight included the delivery of a strategy to harness the potential of the Living Standards Framework as a communication mechanism to 'speak' to non-economists. While at the Treasury, Emily was also responsible for communication (and brand development) for the establishment phase and launch of the net-zero carbon initiative, New Zealand Green Investment Finance Ltd, the Venture Capital Fund ('ElevateNZ') and communication planning for the Overseas Investment Act consultation.
Prior to joining the Treasury, her strong interest in the power of information led Emily to working on key data-related initiatives including; the LINZ Data Service, the Charities Register and the seminal work on data sharing between Government and the private sector with the New Zealand Data Futures Forum.
Emily credits her broad knowledge of communicating across sectors and stakeholder groups to her early career years spent working in the Not-for-Profit sector, which includes; The New Zealand Family Planning Association, WWF New Zealand and Victim Support.
Outside of work, Emily enjoys spending time with her two (adult) sons, gardening, running, yoga and endless renovation projects.