XRB Board
Role and Responsibilities
The XRB Board is the governing body of the XRB.
It has three core responsibilities:
The Board is responsible for establishing the XRB's strategic plan and monitoring and reporting on its progress.
It also approves the operating policies, procedures, authorities and delegations for the XRB.
Strategic focus
All the functions and responsibilities of the XRB organisation ultimately rest with the XRB Board.
However, the XRB Board has delegated the standard-setting function to two other standard-setting Boards: the NZASB and NZAuASB. This arrangement allows the XRB Board to focus on the standards framework at the strategic level, while the standard-setting Boards focus on the standards' detail.
Financial reporting strategy
The financial reporting strategy function is a key responsibility of the XRB Board.
Initially, this function involved finalising the current accounting and assurance standards frameworks following a consultation process from 2011.
Now work involves monitoring the NZASB and the NZAuASB's implementation of the financial reporting strategy, ongoing consideration of the adequacy of that framework and identifying areas for improvement.
This requires reasonable degree of "environmental scanning" (both domestically and internationally) and ongoing engagement with stakeholders.
For both accounting and assurance standards, there is ongoing consideration of how New Zealand can most effectively contribute to international standard-setting processes. A key issue is how we can influence developments in areas of particular importance or concern to New Zealand.
Trans-Tasman harmonisation is also important, and involves identifying areas for further harmonisation or collaboration, recognising where there are roadblocks to be addressed and pinpointing what strategies might be needed.
Governance
The XRB Board's governance role and responsibilities are essentially the same as for any other governing body.
The key aspects are:
establishing the XRB's strategic direction and publishing it (via a multi-year strategic plan)
establishing the XRB's annual performance objectives and publishing them (via the annual Statement of Intent)
monitoring the XRB's performance against its performance objectives for the year (through internal reporting)
reporting on the XRB's performance to the Minister and the public (via the Annual Report)
approving operating policies, procedures, authorities and delegations for the XRB.
Monitoring the standard-setting boards
As a large part of the XRB's core business is undertaken by the NZASB and the NZAuASB, the XRB's overall performance is heavily dependent on the performance of those Boards.
The approach is to agree the performance expected of each Board with it at the beginning of each year and then monitor their actual performance against expectation through regular reporting during the year.
---
Meet our XRB Board members
The XRB Board comprises nine members, appointed by the Governor General on the recommendation of the Minister of Commerce.
The members of the XRB are all part time and are remunerated in accordance with rates determined by the Remuneration Authority.
Michele Embling
Chair
Michele is an independent director and current Chair of the External Reporting Board (XRB), the Independent Crown Entity responsible for establishing New Zealand's financial reporting strategy and building trust in its capital markets. The XRB is also proud to be playing its part in addressing climate change and is currently working at pace to establish a climate-related disclosure framework for Aotearoa New Zealand.
Michele is also a Board Member of Toitū Tahua - The Centre for Sustainable Finance. The Centre was established to implement the Sustainable Finance Forum's 2030 roadmap for a sustainable financial system. Comprising representatives from banks, insurance companies, industry, Māori businesses and iwi, professional services, civil society, academia, and Government, the Sustainable Finance Forum is a unique partnership of public and private sector leaders committed to restoring New Zealand's natural capital.
Other current roles include:
non-executive director of Power Finance Limited,
board member of the Australian Financial Reporting Council,
deputy chair of the University of Auckland's Business School Advisory Board, and
independent New Zealand member of the Nominations and Governance Committee of Chartered Accountants Australia and New Zealand.
Michele served as the Chair of PwC in New Zealand from 2016 to 2020, was a partner for 15 years and held numerous leadership, executive and governance roles within PwC in New Zealand and Asia.
Michele is committed to growing diverse and inclusive leadership for the benefit of Aotearoa New Zealand. She served as Co-Chair of Champions for Change from 2018 to 2020 and from 2011 to 2018 was a board member and Deputy Chair of Global Women.
Jane Taylor
LLB (Hons), LLM (Hons), FCA, CFInstD
Deputy Chair
Jane is a barrister, professional director and independent hearings commissioner, with extensive experience in commerce law and governance.
Jane is currently Chair of Orion New Zealand Limited and Landcare Research New Zealand Limited and a Director of Silver Fern Farms Limited, Ontario Teachers Pension Plan, New Zealand Forest Investments Limited, Port Otago Limited and the Aspen Institute New Zealand. She is also a Guardian of the Aotearoa Circle.
Michael Bradbury
PhD, FCA
Michael is a Professor of Accounting at Massey University, Albany. His research interests are in the area of corporate financial reporting, financial analysis and governance. He is currently an associate editor of the Australian Journal of Management and is on the editorial board of seven other journals. His consulting activities include litigation support for business valuations and accounting opinions.
Prior to his academic career he was a chartered accountant with a large accounting firm in Auckland and London. He is actively involved in professional accounting activities. He served on the Financial Reporting Standards Board of the Institute of Chartered Accountants of New Zealand for 10 years, the International Joint Working Group of Standard Setters, Financial Instruments, IFRIC and the International Financial Reporting Standards Advisory Council.
Bill Edge
Bill is currently Chair of the Financial Reporting Council (FRC) and Acting Chair of the Auditing and Assurance Standards Board (AUASB) in Australia. He is a retired partner of PwC, having been a partner for 18 years. For his last eight years he led the PwC Australia Risk & Quality Group, which was responsible for risk management and quality control, including methodologies and technologies, across all the firm's business units. He served on Global and Asian Risk and Quality Leadership teams.
He also spent six years leading the PwC Australian Professional Standards Group responsible for the firm's financial reporting and auditing policies and advice. He was also previously Chair of the Australian Auditing & Assurance Standards Board.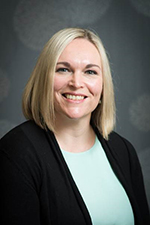 Julia Fink
FCA
Julia started her career in audit and business advisory at Deloitte before moving to DIA Charities Services. Her role was to help charities to understand the newly introduced public benefit entity reporting standards. Julia is passionate about not for profit financial reporting and brings this enthusiasm to the Board of the XRB.
Julia is also a New Zealand Regional Councillor for Chartered Accountants Australia and New Zealand.
Julia has most recently been the Chief Financial Officer of the Upper Hutt City Council.
John Kensington
John is Financial Services Audit Partner at KPMG.He is head of KPMG's Banking & Finance in New Zealand. He is also the editor of the Financial Institutions Performance Survey.
John is a licensed auditor and his audit experience covers a wide range of commercial sector clients including Banking, Insurance, Funds Management, and the Automotive Industry. He has particular expertise in financial services auditing and related Reserve Bank and Trustee reporting requirements.
John is also a trustee of Breast Cancer Cure.
Jacqueline Robertson-Cheyne
Jacqueline has 25 years' experience in financial audit and advisory services. She was a partner at Deloitte for 11 years in audit and assurance and also led the Corporate Responsibility and Sustainability services function for Deloitte New Zealand for nine years.
Jacqueline has a broad range of experience across the financial services, public, private and not-for-profit sectors. She is currently a Director of NZX listed Stride Property Group, PaySauce Limited and NZ Green Investment Finance Limited, as well as Chair of Snow Sports NZ and a member of the Audit Oversight Committee of the Financial Markets Authority and the Risk and Assurance Committee for the Ministry of Business, Innovation and Employment.
Fergus Welsh
FCA, FCPA (Aust)
Fergus Welsh is a Chartered Accountant with specialist knowledge of public benefit entity reporting issues. He has more than 25 years public sector financial management experience working across a number of government agencies. Fergus is currently the Chief Financial Officer at the Ministry of Health.
Prior to that he held roles as Chief Financial Officer and Chief Accountant at the New Zealand Treasury, and has also been the New Zealand Government Representative on the Governing Board of the Joint Accreditation System of Australia and New Zealand (JAS-ANZ).