Supplier Finance Arrangements
The International Accounting Standards Board (IASB) has recently issued for comment the Exposure Draft Supplier Finance Arrangements (the ED).
The ED proposes amendments to IAS 7 Statement of Cash Flows and IFRS 7 Financial Instruments: Disclosures. The ED proposes additional disclosure requirements to enhance the transparency around supplier finance arrangements.
A supplier finance arrangement typically involves a reporting entity entering into a contract to purchase goods or services from a supplier and arranging for a finance provider to pay the amounts the entity owes to its supplier. In some arrangements, the finance provider pays the entity's supplier when the invoice is due, and the entity pays the finance provider at a later date. In other arrangements, the finance provider pays the supplier early, and the entity pays the finance provider when the invoice is due.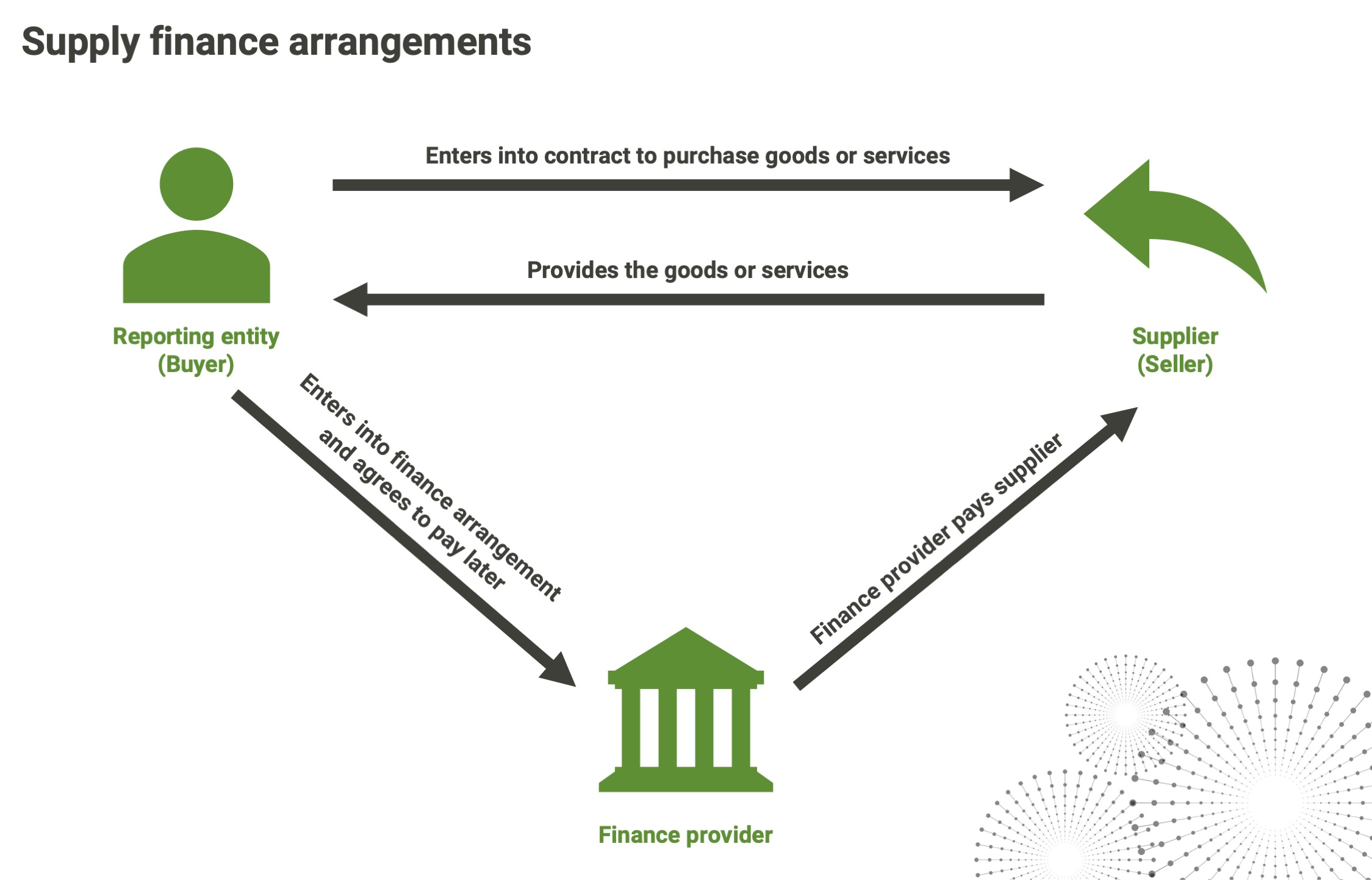 Investors have highlighted a need for improved disclosures to help them assess the effects of supplier finance arrangements on an entity's liabilities and cash flows.
A brief IASB article about the ED proposals can be accessed here.
Your feedback is important
We encourage you to read the ED and to share your comments with us.
The XRB is committed to adopting international accounting standards in the for-profit sector. Generally, once a standard has been issued by the IASB, the XRB then issues the New Zealand equivalent standard without further public consultation.
It is important that we receive comments from preparers, readers of for-profit financial statements and other stakeholders at this time. This will help the XRB when representing New Zealand's views to the IASB during the development of this international standard.
The XRB will consider separately any proposed disclosure concessions for Tier 2 for-profit entities.
Your comments will help us ensure that the standard provides for appropriate reporting outcomes for reporting entities in Aotearoa New Zealand.
Consultation Documents
Exposure Draft: Supplier Finance Arrangements
245 KB
Commenting on the Proposals
Comments closed 2 February 2022
---
No submissions were received.