NZASB
Role and Responsibilities
The New Zealand Accounting Standards Board (NZASB) has delegated authority from the XRB Board to develop and issue New Zealand's accounting standards.
Accounting standards that encourage high-quality financial reports, that are meaningful and well-accepted by users and recognised internationally are crucial to the achievement of the XRB's outcome goal.
The NZASB considers all accounting standards across corporate business, government and not-for-profit sectors, how these standards are applied and issues guidance on them, where necessary, to achieve its strategic objectives.
Terms of Reference for the NZASB
382 KB
Code of Conduct for Board Members
125 KB
NZASB is a committee of the XRB Board established under Schedule 5 of the Crown Entities Act.
---
NZASB's Outcome Goal
To establish accounting standards for general purpose financial reporting which will encourage the preparation of financial reports that engender confidence in New Zealand reporting, assist entities to compete, and enhance entities' accountability to stakeholders.
---
NZASB Action Plan 2021-26
The Plan sets out the broad specific activities of the NZASB for the 2021–2026 period.
It is on a rolling five-yearly basis and we update it annually to ensure it remains a dynamic document that reflects the achievements to date and it considers new actions in response to changes in the domestic and international environment.
NZASB's actions are aligned with the XRB's Strategic Plan for the 2021–2026 period.
NZASB Action Plan 2021-2026
423 KB
The following table summarises our Action Plan's objectives.
Maintain and Enhance Existing Accounting Standards

The primary responsibility of the NZASB is to develop and issue accounting standards to support the existing financial reporting strategy, including the multi-standards, multi-tier accounting standards framework.

Influence the International Boards

This involves actions to influence the work of the international standard-setting boards, especially for projects of importance to New Zealand constituents. New Zealand accounting standards are predominately based on international accounting standards, so it is important for the NZASB to seek to influence the development of international standards.

Enhance Constituency Engagement and Support

A key aspect of the NZASB's standard-setting activity is to ensure that standards are developed with constituents in a collaborative manner, through outreach and awareness-raising activities.

This also includes maintaining relationships with key stakeholder groups to monitor any emerging issues to ensure the sets of standards in each sector continue to be "fit-for-purpose".

Consider the Outcomes of User-needs Research

The XRB has an objective of undertaking research into the financial and non-financial information needs of users of general purpose financial reports (GPFR).

The NZASB uses these research outcomes as a basis for considering future enhancements to accounting standards, to inform efforts to influence the work of the international standard-setting boards, and to respond to developments in wider corporate reporting.
---
NZASB Summary Work Plan
This is a summary of the significant standard-setting projects that the NZASB is expected to consider over its next four meetings. It includes milestones for each current domestic and international standard-setting project.
The NZASB's projects and activities are significantly influenced by the work programmes of the IASB and the IPSASB. They are also subject to change due to factors outside the NZASB's control. Some active projects do not have any significant milestones in the period covered by the Plan. All dates are therefore indicative based on current information.
The Work Plan does not include all activities of the NZASB. For example, it does not fully represent outreach activities and working with international standard-setting bodies.
NZASB Summary Work Plan June 2021
177 KB
---
Meet our NZASB Board Members
The NZASB has up to 10 members with a focus on diversity of experience and perspective.
Members of the NZASB are appointed by the XRB and are all part time. They are remunerated in accordance with rates determined by the Remuneration Authority.
Carolyn Cordery
PhD, FCA
Chair
Carolyn is well known in accounting standard circles, having previously played a key role in the original development of New Zealand's current suite of financial reporting standards.
Carolyn is currently Professor of Charity Accounting and Accountability at Aston Business School in Birmingham, UK. She holds a position at the School of Accounting and Commercial law at Victoria University of Wellington, where she had also obtained her PhD and had worked since 2005. Carolyn was also a NZASB Board member from 2011-2016.
Carolyn has undertaken commissioned research projects, published internationally, and is on the editorial board of several academic journals. She teaches risk management, financial reporting and audit. She is a Fellow of Chartered Accountants Australia and New Zealand and a Fellow of CPA Australia.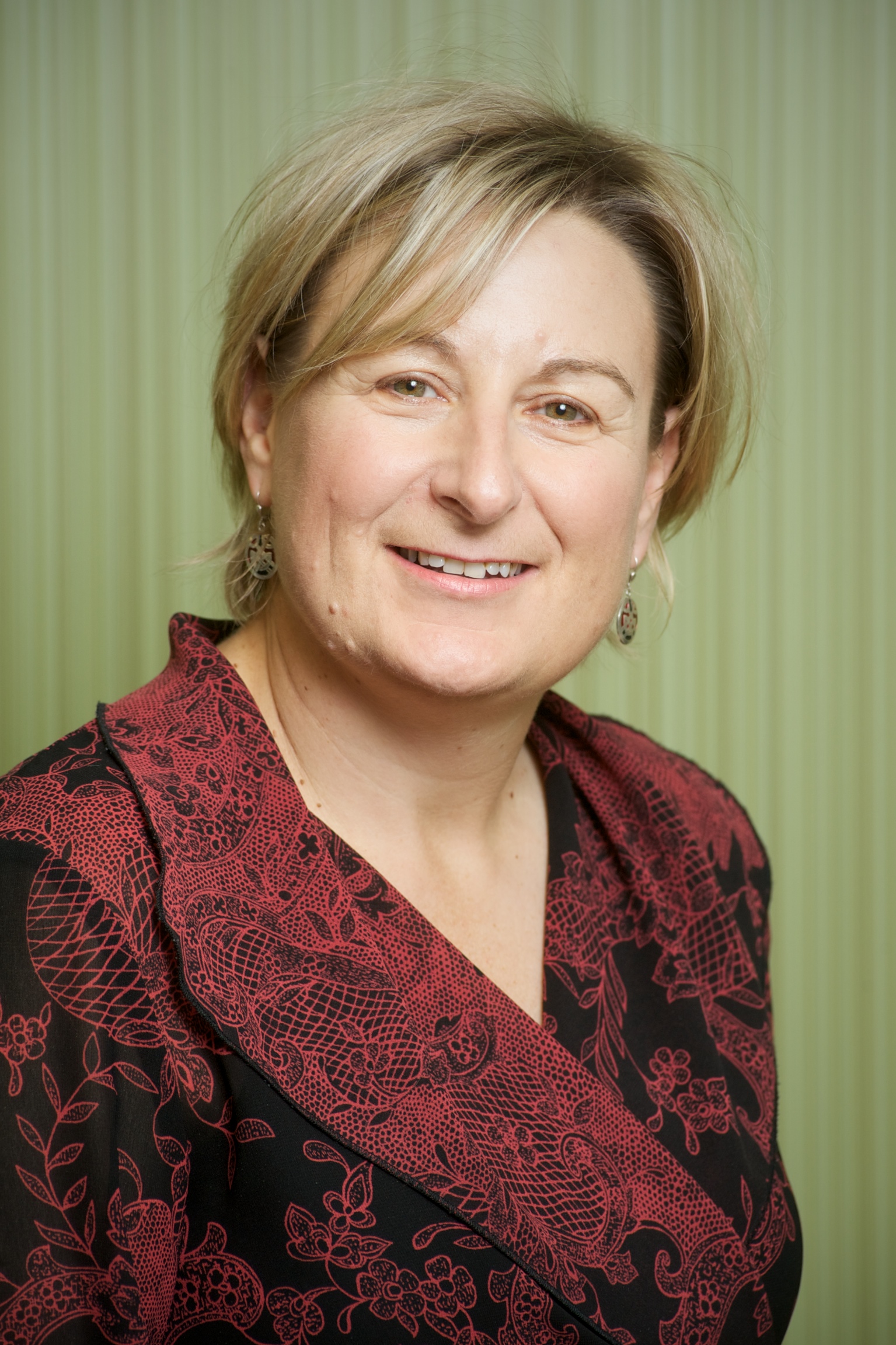 Angela Ryan
FCA
Deputy Chair
Angela is a Principal Accounting Advisor at The Treasury. In this role she provides accounting policy advice on a range of issues affecting the whole of government financial statements. She has also project managed the Government's NZ IFRS implementation process.
Angela was a past Deputy Chair of the International Public Sector Accounting Standards Board (IPSASB).
Previously, she was an IFRS advisor at ANZ National Bank Ltd and held various accounting roles in other commercial and public sector organisations.
Angela has been a member of the NZICA PBE Working Group and was a member of the FRSB.
Michael Bradbury
PhD, FCA
Michael is a Professor of Accounting at Massey University, Albany. His research interests are in the area of corporate financial reporting, financial analysis and governance. He is currently an associate editor of the Australian Journal of Management and is on the editorial board of seven other journals. His consulting activities include litigation support for business valuations and accounting opinions.
Prior to his academic career he was a chartered accountant with a large accounting firm in Auckland and London. He is actively involved in professional accounting activities. He served on the Financial Reporting Standards Board of the Institute of Chartered Accountants of New Zealand for 10 years, the International Joint Working Group of Standard Setters, Financial Instruments, IFRIC and the International Financial Reporting Standards Advisory Council.
Nives Botica Redmayne
FCA
Nives is currently an Associate Professor in Accountancy at the Massey University School of Accountancy, Massey Business School, Palmerston North campus.
She received her PhD from Massey University in 2005. Her doctoral research was an investigation into the effects of political risk and corporate governance on audit effort in the production of audit services in the NZ public sector. Her main area of research and expertise is in assurance and financial reporting, in particular financial reporting in for-profit and not-for-profit, regulation and governance. Nives also contributes to the development of professional standards, guidance and policies for practicing auditors and regulators in New Zealand.
Nives is the President for 2021 of Chartered Accountants Australia and New Zealand. She is also appointed by the Financial Markets Authority (FMA) as a member of the Auditor Oversight Committee (AOC). Nives is also a board member for a number of Manawatu community groups, societies and charities.
Francis Caetano
FCA
Francis is the Group Financial Controller at Auckland Council, New Zealand's largest territorial local authority. His responsibilities include preparation of the Council's external financial reports, advising on the application of accounting standards as well as updating and maintaining financial control processes within Council.
Francis has over 30 years'private and public sector financial reporting experience, internationally as a Partner with Deloitte's Southern African practice and recently with Audit New Zealand specialising in Local Government and Crown Entity sectors.
He has a specific interest in the practical application of accounting standards that achieve the right reporting outcome being informative, clear and concise rather than purely theoretically correct.
Richard Perry
FCA
Richard is an experienced executive and director with over 25 year's experience in senior roles. He has a strong knowledge and experience of the agribusiness, finance and technology/innovation sectors. He has previously held senior finance and executive roles at the Reserve Bank of New Zealand, Landcorp Farming Ltd and Callaghan Innovation and has been a Technical Advisor to the International Monetary Fund.
He currently provides strategic, innovation and financial consulting advice to a number of start-up and established companies including Rocket Lab, Allied Farmers and Biolumic. He is a member of the New Zealand Accounting Standards Board, the Rural Advisory Committee of Chartered Accountants Australia and New Zealand, and an independent director of Deep Creek Fruits GP.
As an experienced company chair and director he has acted for several company boards across the agri-tech, property and food and beverage sectors including start-ups, mergers and established companies (including NZX listed companies).
Denise Hodgkins
Denise is a partner with Deloitte and heads up Deloitte's National Technical team, which advises Deloitte partners, staff and clients on a range of complex audit, accounting and financial reporting issues. In this role Denise provides accounting advice to clients in a number of industries and sectors on a range of diverse transactions. Denise has also presented a number of seminars on financial reporting topics.
Denise was formerly the deputy chairman of the Financial Reporting Standards Board of the Institute of Chartered Accountants of New Zealand (now Chartered Accountants Australia and New Zealand). She is also a former member of the Professional Practices Board of the Institute, the board which was responsible for the auditing and other professional engagement standards and the Institute's code of ethics.
Keith Kendall
Dr Keith Kendall joined the AASB as Chair in May 2020. As AASB Chair, he is also a member of the New Zealand Accounting Standards Board (NZASB). Prior to his appointment, Keith was a Partner at Rigby Cooke Lawyers, a Victorian barrister, and a Senior Lecturer at La Trobe University. Keith's experience across law, academia, accounting, and government (as a member of the Administrative Appeals Tribunal), allows him to bring a well-rounded perspective to the AASB's projects and strategic direction.
Richard Smyth
FCA
Richard is the Chief Financial Officer and Company Secretary for Steel & Tube Holdings Limited, an iconic New Zealand publicly listed steel and construction services company. Richard's responsibilities include S&T's finance, taxation and treasury functions and oversight of the legal team.
Previously Richard was Deputy Chief Financial Officer at SkyCity Entertainment Group Limited and prior to that was a Director within PwC's IFRS Advisory Team.
Richard was a member of the Financial Reporting Standards Board of the then New Zealand Institute of Chartered Accountants between 2006 and 2009 and a member of the External Reporting Advisory Panel (XRAP) until appointed to the NZASB in September 2017.
Jason Stinchcombe
CA
Jason is an audit and technical partner at RSM. His professional role involves the provision of audit and financial reporting advisory services to small and medium sized entities (SMEs), the not-for-profit and public sector clients across a diverse range of industries.
Jason brings particular experience in the issues faced by SMEs and NFPs whose teams often have limited resources to understand and apply New Zealand's multiple accounting frameworks. Jason also is a regular speaker and trainer of accounting and financial reporting issues, and provides technical support to a number of accounting practices.
Jason is a licensed auditor, and a member of Chartered Accountants Australia New Zealand.