Launch - Climate-related Disclosures Final Consultation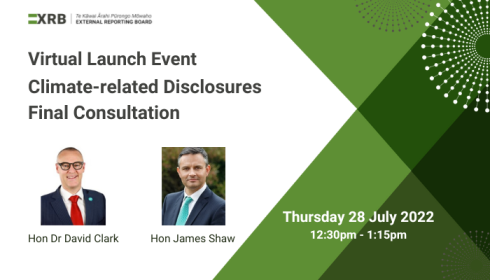 Join us for the release of our exposure drafts of Aotearoa New Zealand's climate standards. Featuring opening comments from Hon Dr David Clark and Hon James Shaw, with an overview of the draft disclosure standards from Dr Amelia Sharman – Director Sustainability Reporting.
View the recording of the event here.
28
July
Date And Time
Location:

This event has ended.