Need to Know Series – Accounting for-profit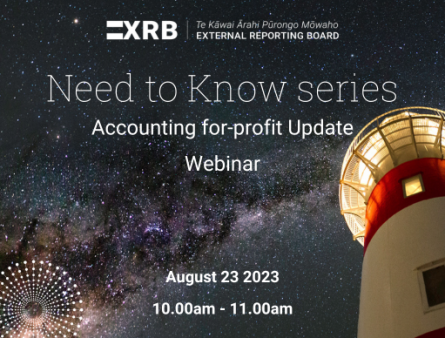 Hear directly from the External Reporting Board's (XRB) Accounting Standards team on what's happening in the tier 1 and 2 for-profit accounting standards space.
The session will provide an overview of what's new and upcoming for tier 1 and 2 for-profits, including:
Recently issued standards

Recent IFRIC Agenda Decisions

Post-implementation review of IFRS 15

Revenue from Contracts with Customers

On the horizon
Download the presentation slides.
View the recording.
23
August
Date And Time
Location:

This event has concluded