Need to Know Series – Accounting for-profit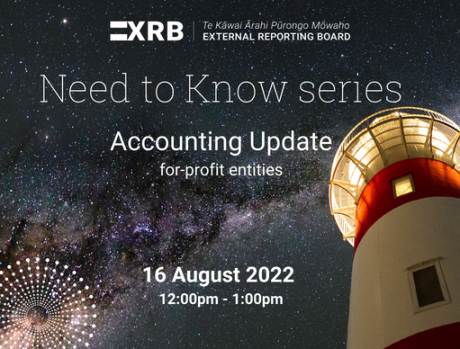 Hear directly from the External Reporting Board's (XRB) Accounting Standards team on recent or proposed changes to tier 1 and 2 for-profit accounting standards and projects on the horizon.
This session will provided an overview of the following:
Standard setting environment update
Recent IFRIC Agenda Decisions
Proposals open for comment
Projects on the horizon
Key topics will included improving disclosures of fees paid to audit firms, impact of climate related matters on financial statements, and intangible assets.
Download the slides from the event here.
View the recording of the event here.
16
August
Date And Time
Location:

This event has concluded