This
NZAuASB Update
provides you with an overview of the New Zealand Auditing and Assurance Standards Board's recent activities, any new standards or FAQs, as well as other matters of interest.
---
| | |
| --- | --- |
| | Why not follow us on LinkedIn to catch up on our activities? |
---
Welcome back!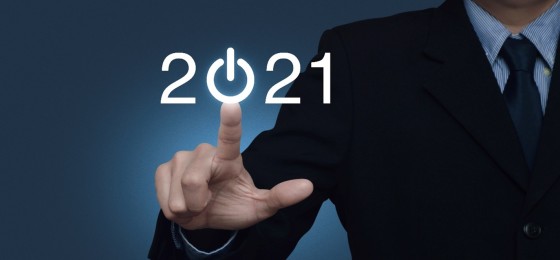 Welcome back to 2021, we look forward to keeping you up to date on assurance standards developments and receiving your feedback on upcoming projects.
---
Agreed-Upon Procedures Engagements Issued
| | |
| --- | --- |
| | Applies to: |
Following the revision of the XRB's mandate in 2019 to include the issue of standards for related services engagements, the NZAuASB has issued a new standard, International Standard on Related Services (New Zealand) (ISRS (NZ)) 4400 Agreed-Upon Procedures Engagements.
ISRS (NZ) 4400 is based on the revised International Standard on Related Services 4400 Agreed Upon Procedures Engagements, issued in April 2020.
In an agreed-upon procedures engagement, the practitioner performs the procedures that have been agreed upon by the practitioner and the engaging party, and the practitioner communicates those procedures and the related findings in the agreed-upon procedures report. A wide range of stakeholders use agreed-upon procedures reports for a variety of reasons; for example, regulators, funding bodies, creditors and others ask for agreed-upon procedures reports to support or complement information, such as audited financial statements or loan or grant applications.
ISRS (NZ) 4400 will be effective for agreed-upon procedures engagements for which the terms of engagement are agreed on or after January 1, 2022. Early adoption is permitted.
---
Support Resources for Agreed-Upon Procedures Engagements
The International Federation of Accountants (IFAC) has released an update to its previously published international standard support resource Agreed-Upon Procedures (AUP) Engagements: A Growth and Value Opportunity.
It describes AUP engagements, when they are appropriate, and identifies key client benefits. It also covers AUP engagements on financial and non-financial subject matters, provides six short case studies with example procedures that might be applied and two illustrative AUP reports from ISRS 4400 (Revised).
New Zealand stakeholders may find this international support resource helpful as the newly issued New Zealand AUP standard is based on the revised international AUP standard.
---
Annual Improvements 2020
| | |
| --- | --- |
| | Applies to: |
The NZAuASB has issued an Exposure Draft amending the definition of "assurance practitioner" in Professional and Ethical Standard (PES) 1 International Code of Ethics for Assurance Practitioners (including International Independence Standards) (New Zealand).
The proposed amendment is needed to align the definition of assurance practitioner in the glossary of PES 1 with the revised definition of "assurance practitioner" in External Reporting Board Standard Au1 Application of Auditing and Assurance Standards (Legislative Update), which includes reference to the undertaking of related services. The definition was amended following the revision of the XRB's mandate to include standards on related services engagements.
Submissions on the proposal are due by 15 February 2021.
---
NZAuASB February Meeting
Applies to:

---

AuditingProfessional & Ethical

---
The NZAuASB meets today at the XRB offices in Wellington.
Matters to be discussed include:
New Zealand exposure drafts of the quality management suite of standards.
An update on the key revisions made by the IESBA in finalising amendments to the international Code of Ethics addressing the objectivity of engagement quality reviewers, non-assurance services and fee-related matters and consideration of possible New Zealand compelling reason changes to those provisions.
Consideration of the IESBA's proposed revised definition of "public interest entity" including planned outreach in New Zealand.
The meeting papers are available on the XRB website.
---
Guidance on Ethical and Auditing Implications from Government-Backed COVID-19 Business Support Schemes
| | |
| --- | --- |
| | Applies to: |
The staff of the UK Financial Reporting Council and the International Ethics Standards Board for Accountants have jointly released the publication, Ethical and Auditing Implications Arising from Government-Backed COVID-19 Business Support Schemes.
The guidance sets out important ethical considerations for professional accountants who are called upon to assist their employing organisations or clients in applying for and using COVID-19-related funding or financial support. The document includes guidance for those who prepare related financial information and disclosures, as well as for those who independently audit or provide assurance services regarding such information.
---
Have your say...
We are currently consulting on the matters set out in the table below.
We welcome your comments and feedback, either formal or informal, by the due dates below.
You can submit your comments directly from the Exposure Draft page on our website following the links below.
| | | | |
| --- | --- | --- | --- |
| ID | Title | Comments Due to NZAuASB | Comments Due to IAASB/IESBA |
| | Annual Improvements 2020 | 15 Feb 2021 | n/a |
This NZAuASB Update is intended to provide subscribers with a summary of the recent activities of the New Zealand Auditing and Assurance Standards Board (NZAuASB). Links to websites are correct at the time of publication. Subscribers should not rely on this newsletter as a definitive publication of updates. The External Reporting Board and its sub-Board the NZAuASB do not guarantee, and accept no legal liability whatsoever arising from or connected to, the accuracy, reliability, currency, timeliness or completeness of this newsletter. The information contained in this newsletter does not constitute advice and should not be relied upon as such.