Video
In this short video, Board Member Nick Anderson introduces the Board's proposals set out in the Exposure Draft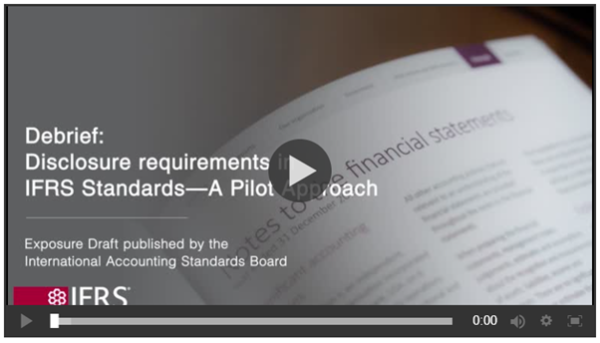 ---
XRB event: The Disclosure Dilemma
Our panel discussion on 5 August explored the proposals from a preparer, regulator and auditor perspective.
Passcode: d72sZqG+
---
IFRS Webinars
The IFRS Foundation has held two webinars to discuss the proposals in this Exposure Draft.
The first (on 19 May) provided an overview of the proposals and a Q&A session at the end of the presentation.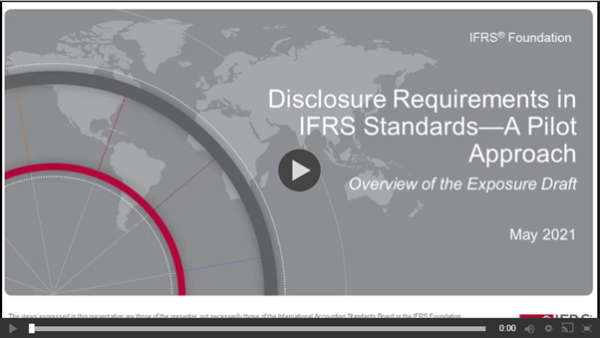 The second webinar featured a question and answer session with Board Members Tadeu Cendon and Tom Scott.
It also included discussion of the Board's views on particular aspects of the proposed approach, such as the application of judgement, comparability, auditability and enforceability and digital reporting.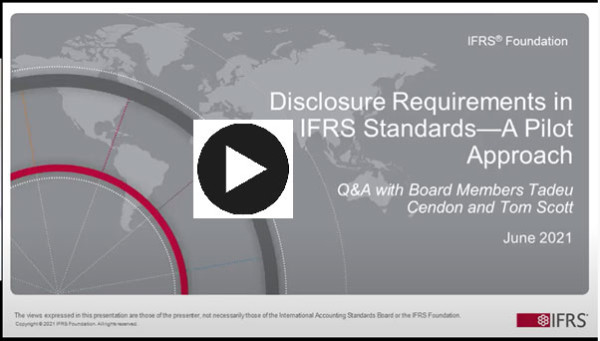 ---